Well done 37SQN ~ 'FOREMOST'
The first Australian Defence Force evacuation flight has departed Kabul with 26 evacuees on board.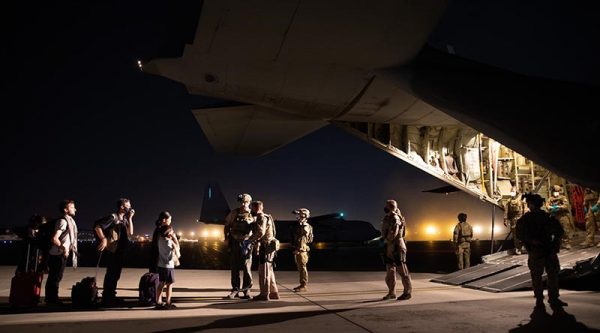 Photo by SGT Glen McCarthy ©Commonwealth of Australia
The RAAF C-130J Hercules landed at Hamid Karzai International Airport overnight and departed safely with all available and willing Australian citizens and visa holders who were at the airport.
The evacuees were taken to a temporary evacuation holding centre at Australia's main operating base in the Middle East for medical support and further screening.
Australian government officials on the ground are working to facilitate the safe movement of designated evacuees for subsequent flights.
A KC-30A multi-role tanker transport aircraft arrived in the Middle East yesterday and will commence air-to-air refuelling operations with partner nations in the coming days.
Two C-17A Globemasters from 36SQN have also departed and, by the end of today, the majority of the more than 250 personnel being deployed in support this mission will have arrived in the Middle East.
Defence is taking all necessary precautions to protect its people and those designated for evacuation.
The mission will be constantly assessed and adjusted to cater for the latest developments