Friday 11 December 2020 saw the handover of command of 37SQN from WGCDR Ben Christie (Assoc member #288) to WGCDR Tony Kay (Assoc member #222).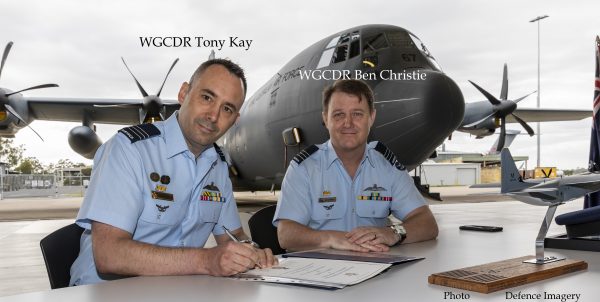 I attended the ceremony and presented the outgoing CO with a C-130J print that highlighted 37SQN's milestones 2018 ~ 2020. Those milestones included the squadron's 75th Anniversary and the RAAF's 60 years of C-130 Operations, both in 2018 plus the squadron's 20 years of C-130J operations in 2019.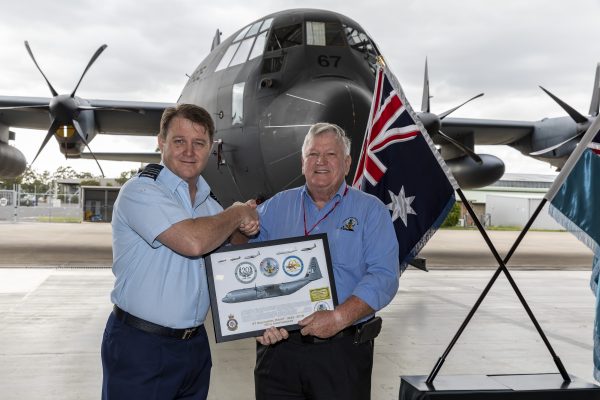 The No. 37 Squadron (RAAF) Association express our appreciation for the courtesy and assistance provided by WGCDR Christie during his tenure and look forward to ongoing cooperation from WGCDR Kay in the future.