In 1964 the Australian Government identified the RAAF had insufficient long-range transport aircraft to simultaneously support overseas deployments in Asia and Vietnam plus meet military domestic requirements in Australia. A decision to purchase 12 x Lockheed C-130E Hercules transport aircraft was announced in November 1964.
 A £14,700,000 contract for the new C-130s was signed on 9th February 1965. This purchase was to supplement the defence force's 12 x C-130A aircraft already operated by No. 36 Squadron from RAAF Base Richmond NSW.
---
No. 37 Squadron re-activated at RAAF Base Richmond NSW on the 21st February 1966.
The first  C-130E arrived at RAAF Base, Richmond, NSW on 23rd August 1966, renewing 37SQN's association with the Lockheed company, after operating the Lockheed C-60 Lodestar (1943-45) during WWII.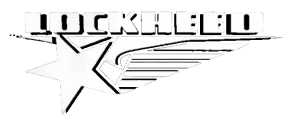 16th October 1966 ~ The "new" C-130E commences operational service departing RAAF Richmond  on the squadron's first operational task in the "new" C-130E.
Information from the Flight Engineer's Log Book:  A97-159 ~ A/C Capt: WGCDR R. (Ron) McKimm CO 37SQN), 16/17 Oct 1966 RIC – WLM –AMB– TVL(o/n) – PMY– TVL– WLM– RIC

At this time Flight Authorisations and aircraft tail numbers were not recorded in the Unit History Sheets.
---
The squadron's first task to Butterworth (BU) created an historical event in Indonesian / Australian relations when this 37SQN task became the first military flight to receive clearance to transit Indonesian airspace during daylight hours since the cessation of Confrontasi.
Between 1962 and 1966 Indonesia and Malaysia fought a small, undeclared war which came to involve troops from Australia, New Zealand, and Britain.  Continuing negotiations between Indonesia and Malaysia ended the conflict, and the two sides signed a peace treaty in Bangkok in August 1966. Twenty-three Australians were killed during Confrontation, seven of them on operations, and eight were wounded. Because of the sensitivity of the cross-border operations, which remained secret at the time, Confrontation received very little coverage in the Australian press.
---
Tasking over that 34 year period was vast and various initially ranging from medevac flights ex Vietnam, then direct Butterworth to Richmond, military exercise support within Australia and globally, civilian medevac flights within Australia, the Southern Pacific region and PNG, various Defence Staff College tour transportation tasks within Australia and globally, including China, Japan, India, Pakistan, South East Asia, South Pacific region and New Zealand,  Search & Rescue missions in areas ranging from PNG & South Pacific Ocean region through to a task 900 nautical miles (1670 kilometres) south-west of Adelaide into the Great Southern Ocean plus humanitarian missions including Iran, Cambodia, Laos, PNG and New Zealand.
That Lockheed association continues through until this present day in 2018, with the squadron operating 12 x Lockheed Martin C-130J-30 Hercules.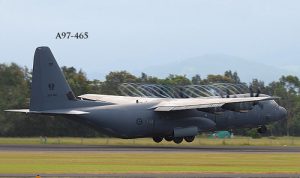 ---