10 July 2020 ~ A glass cabinet has been installed in the 37SQN HQ building displaying squadron and association historical and commemorative memorabilia for perusal by squadron members, visiting foreign aircrew and dignitaries.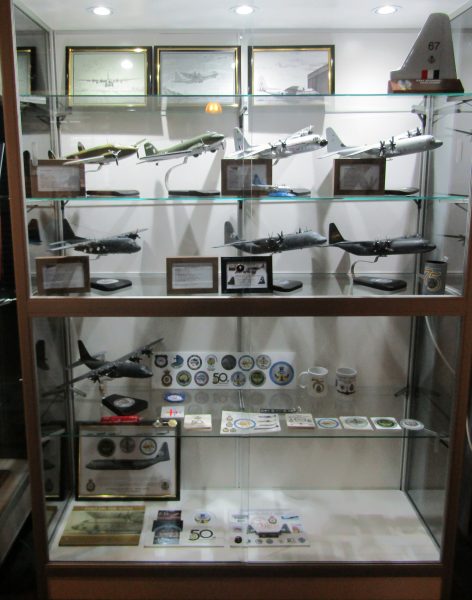 The display includes models of every aircraft flown by 37SQN since the unit was formed in 1943, plus aircraft models with commemorative tails markings.
The only aircraft model missing from the display at this time is the Boeing 707, flown by 37SQN between 1979 and 1981, when the 2 x B707 airframes were transferred to 33FLT, and intimately 33SQN in 1983.  The model is being constructed at this time and will be added when available.
The display will provide an ongoing visual exhibition of 37SQN's history, to be updated as historical occasions transpire or commemorated.